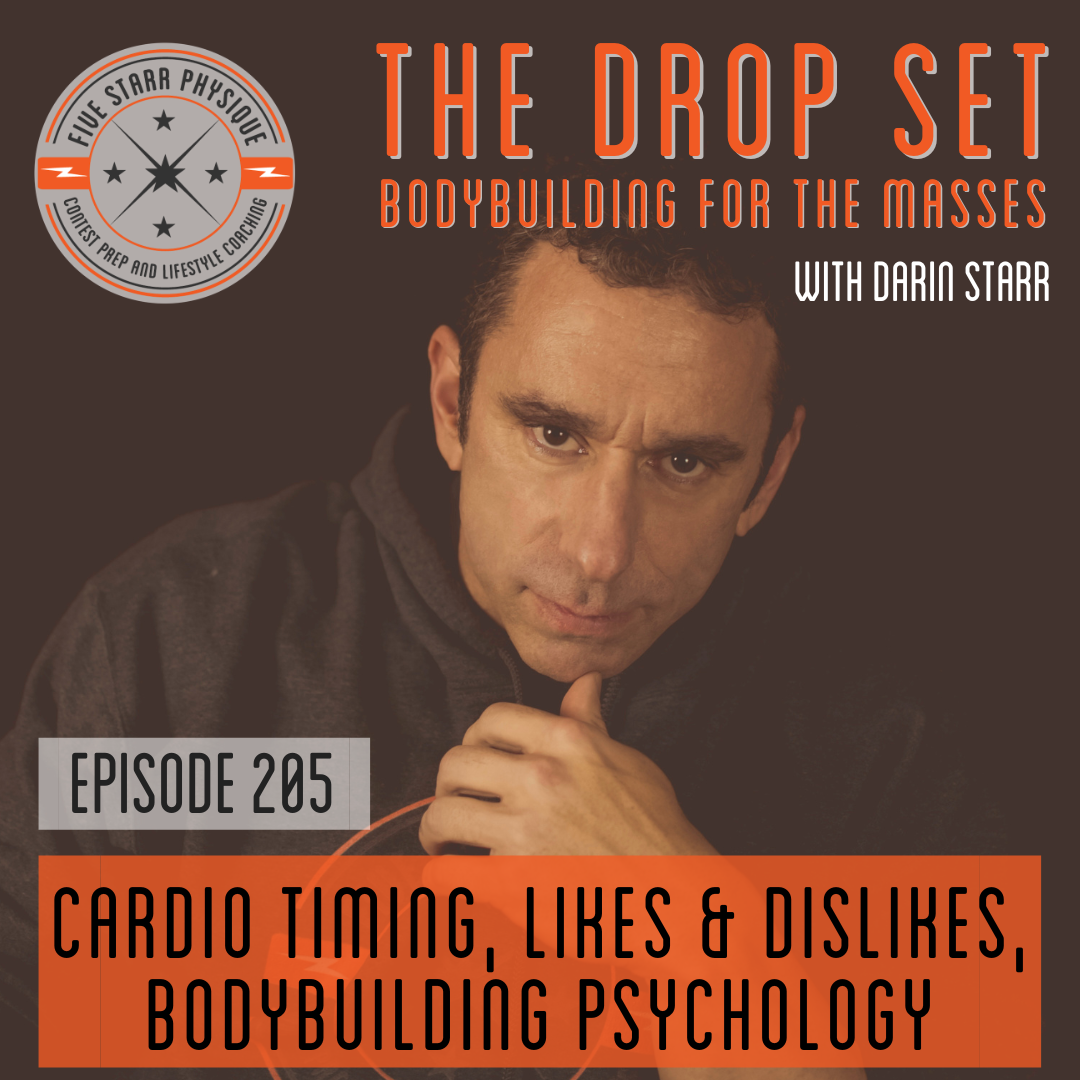 205 – Cardio Timing, Likes & Dislikes, Bodybuilding Psychology
Time for a Q&A grab bag! In this episode I'm actually tackling 7 distinct questions provided by three active listeners (thank you Grace, Ron, and Adam!) that run the gamut from the serious to the slightly more frivolous.
Specifically, Ron asked about a breakdown on my show experience last year and in going over that, I talk a bit about my headspace since then and where it is now as well – this is about as real and unvarnished as it gets here, where I already pride myself on being something of a straight-talker. Get ready!