Contact Me
Questions about online coaching or workout programs? I have the answers!
Questions? Comments? Looking for more information on online coaching, contest prep, workout plans, my podcast, or anything else? Here's where you need to be! Fill out the form below and I'll get back to you as quickly as I can.
Be sure to read about my contest prep coaching and body transformation coaching programs for in-depth details on what's involved, including rates.
Please note: I'm located in Knoxville, Tennessee but I do not offer in-person training of any kind. Everything I do is 100%, exclusively online.
PLEASE NOTE:
I've been experiencing some very random and inconsistent issues with form submissions not coming through. If you don't hear back from me within a business day (check your spam folder!), please email me directly at darin@fivestarrfitness.com – thanks!
Follow me on Social Media!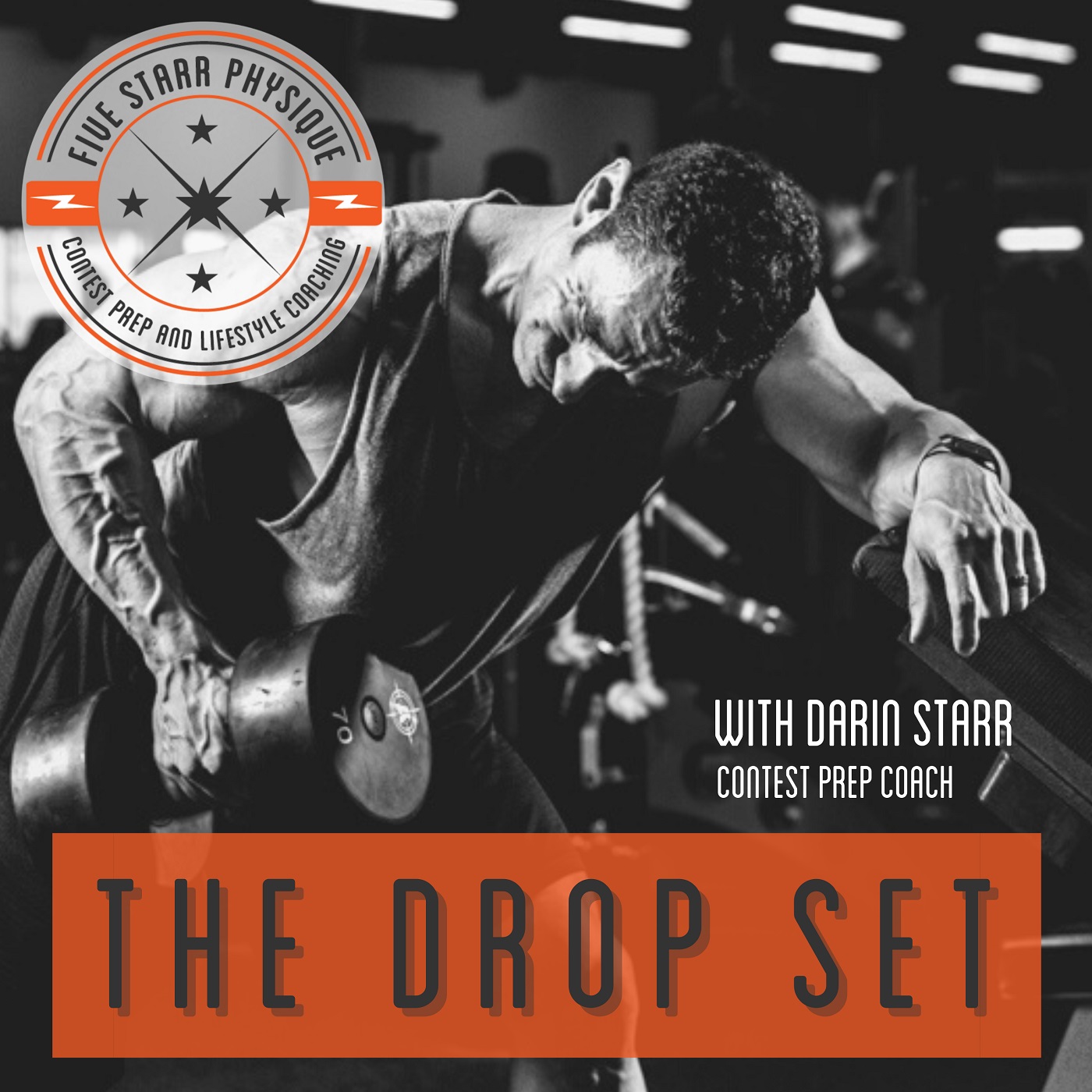 Had enough of bodybuilding podcasts that say "bro" every 10 seconds or are hosted by some crazy person who thinks shouting quasi-motivational nonsense into a microphone is helpful? You're in the right place.
With The Drop Set, I try to be as real as possible while finding the right mix between the clinical and the practical – you won't catch me spinning bro-science and I'm not going to be reading directly from the executive summary of the latest study on sarcoplasmic reticulum articulation (or whatever). My goal is that every segment leaves you with something that you can take with and apply to your own life in some way.
Allow me to get personal for a sec
I live in Knoxville, Tennessee with my awesome wife and our 2 dogs. Clearly bodybuilding is a constant presence in my life, but outside of that my greatest passion is music. I'm a songwriter, pianist and guitarist for Sketch Eclectic, which is just me and my wife. You can listen to our stuff on all streaming platforms, and we're constantly working on new music.  I also dabble in videography, woodworking and home renovation projects – some big and some small!