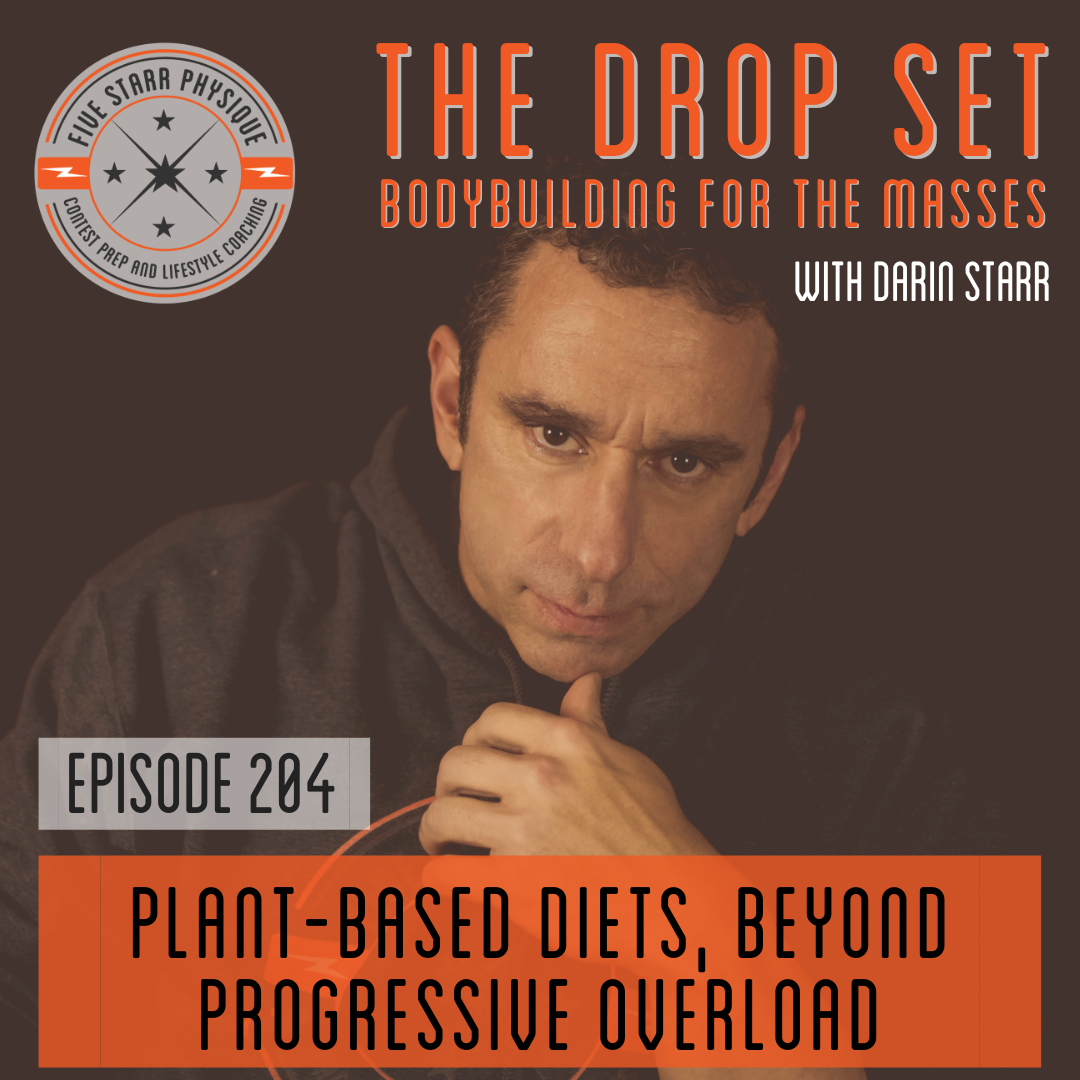 204 – Plant-Based Diets, Beyond Progressive Overload
Today we dig in on a few listener questions (thanks Grace!) on the efficacy of plant-based diets for starters, as Grace kinda wonders if there's anything significant she's missing out on being plant-based herself (the answer? You guess it: depends).
A short thought on keto dieting and then, live on air, I start to flesh out my book idea (ha!) as we start to look BEYOND progressive overload in terms of training, and how we can be effective in continuing to grow if it starts to feel like maybe we've pushed beyond that stage. Framed differently: what should a lifter's life cycle really look like?
Tune in and go vote at TheDropSet.com in the poll at the top of the page!